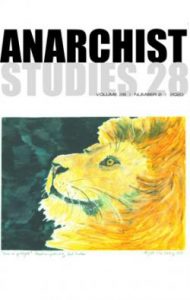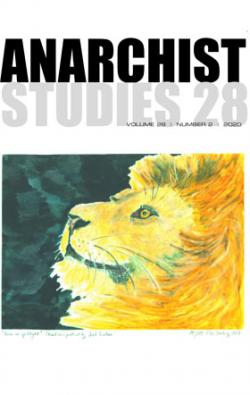 Anarchist Studies 28:2 (Autumn 2020)
Special Issue on Indigeneity and Latin American Anarchism edited by Geoffroy de Laforcade and Steven J. Hirsch. Read the guest editors' overview of the issue here.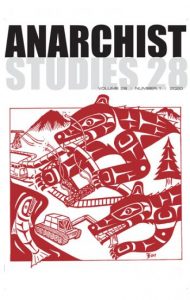 Anarchist Studies 28:1 (Spring 2020)
In this issue, Allan Antliff outlines solidarity and resistance struggles in Indigenous territories in Canada; Gareth Pritchard examines anarchist approaches to power and presents a new analytical model; Ian Forrest explores the intersections between anarchism and medieval history; Ricardo Kaufer and Paula Lein discuss eco-anarchist resistance in Germany and Richard Cleminson explores attitudes to sexual morality and homosexuality in the Spanish anarchist movement.
Free-to-view articles from past issues of Anarchist Studies (in pdf format) available at the Lawrence & Wishart website. (Selected articles available from Vol. 20 (2012) onwards)